Regular price

Rs. 399.00

Sale price

Rs. 268.00

Unit price

per

Sale

Sold out

Estimated delivery 5-7 days
Free Shipping
20% Flat off TIMRI20


Description
How often have you heard your Dadi and Nani suggesting using natural jadibuti hair oil on your hair? Well, almost every time you complain about hair fall or any hair-related issue, right? To reduce your load, Timri has brought you an all-natural Jadibuti oil that contains the goodness of coconut oil, an excellent Jadibuti hair oil ingredient, amla extract, sunflower oil, cold-pressed castor oil, Bhringraj leaves, Methi, and everything good for your hair growth.
This all-natural Oil helps in boosting hair growth, adds strength and shine to hair, balances the scalp, and most importantly, addresses one of the most common
problems- hair fall! Isn't that amazing?
With all-natural ingredients and no mineral oil, paraben, or sulfate, this is the best Ayurvedic Hair Oil you need to have lush and voluminous locks. The best part about the Ayurvedic Jadibuti  Hair Growth Oil  is irrespective of your hair type; it will work wonders. So now you know the benefit of jadibuti oil, you would also know your Dadis and Nanis weren't, after all, wrong!
Share
View full details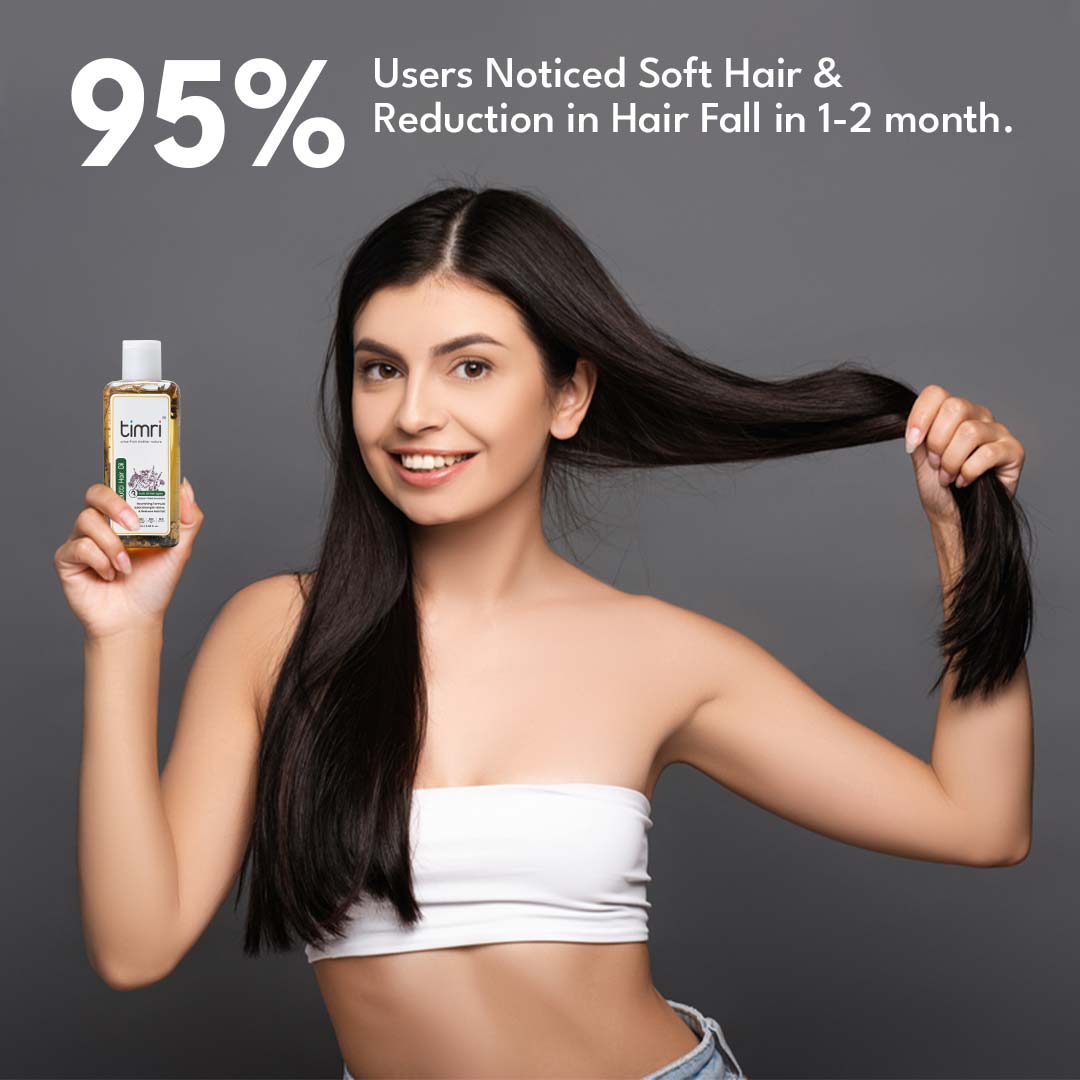 FAQs
What are the primary ingredients in jadibutti oil?

Jaddibutti Oil is made with the goodness of coconut oil, cold-pressed castor oil, amla extract, bhringraj leaves, and many other natural ingredients.
How do I use the oil?

Step 1: Take a generous amount of Timri Jadibuti Hair Oil on the palm and gently massage the head while applying.\n\n\nStep 2: Leave it for a few hours or overnight.\n\n\nStep 3: Wash off with Timri Shampoo.
Will the oli help in hair fall?

The oil contains bhringraj leaves that help increase blood circulation in the scalp and roots, promoting hair growth. It also activates the hair follicles, which further helps in hair growth.
Are there any side effects of using oil ?

Since the oil is devoid of toxic chemicals and mineral oils and is a blend of different natural ingredients, this oil doesn't have any side effects.